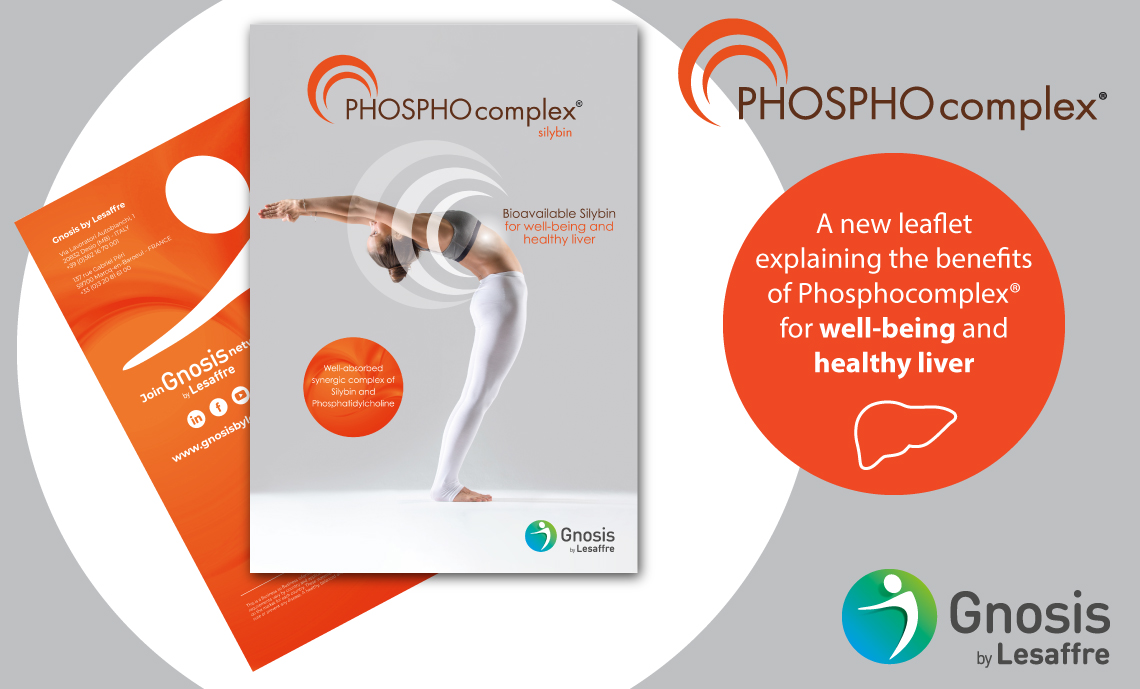 Discover the new leaflet of Phosphocomplex® released by Gnosis by Lesaffre, the well-absorbed synergic complex of Silybin and Phosphatidylcholine with significant improved bioavailability, for well-being and healthy liver.
Protecting liver health and functions is essential for promoting a long, healthy life but the liver is also a resilient organ and often it is not easy to recognize symptoms when it is suffering. Keep liver healthy could be possible by the consumption of silybin, the most abundant and potent active flavolignan in milk thistle plant (Silybum marianum) seeds. Silybin has well-known and studied hepatoprotective activities, through its antioxidant and anti-inflammatory effects. In Phosphocomplex®  the phosphatidylcholine helps Silybin to cross the lipid-rich bio-membranes of gastrointestinal mucosa and reach circulation, improving bioavailability and the liver targeting.
The new leaflet offers a fresh and dynamic overview of the main advantages of the ingredient, with a brief remark of the lesser known but equally important effects of this ingredient in other body functions.
Do not miss the opportunity to discover all of this, ask for the new leaflet at the following link https://gnosisbylesaffre.com/newsletter-sign-up/