Vitamin K2 is reaching a new level of recognition for its vital role in how the body utilizes calcium, helping the body to build strong bones while simultaneously protecting heart health. The body of clinical evidence is substantial, but even more importantly, it continues to grow with new trials being initiated and currently underway.

With our Vitamin K2 newsletter, we strive to bring these latest developments directly to your inbox, so you can gauge for yourself the necessity of adding K2 to your formulas or enjoy increasing support for your quality K2-containing products.
Driving the Vitamin K2 category, Gnosis by Lesaffre's K2 newsletter will deliver:
Product formulation ideas with our K2 portfolio that will generate consumer excitement

Insights on new trials with our Vitamin K2 as MK-7

New articles and media highlighting the proven benefits of Vitamin K2 as MK-7

Upcoming events where Vitamin K2 as MK-7 will be showcased
Join us on the journey! Subscribe today!
DISCOVER ALL OUR LATEST NEWS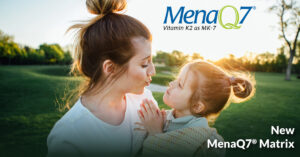 Gnosis by Lesaffre proudly offers its premium, clinically proven Vitamin K2 as MK-7, MenaQ7®, protected by its award-winning Matrix technology. Learn more about it in our new brochure!
Read More »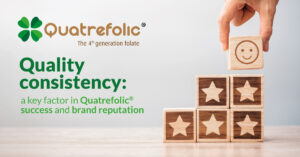 A new infographic about Quality Consistency of Quatrefolic® explains why this is an integral aspect of our commitment to customers and partners and part of Quatrefolic® success.
Read More »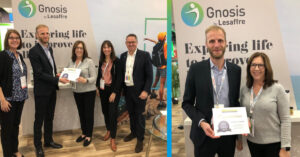 Gnosis by Lesaffre proudly accepted the NIE Award for the Excipients/Non-actives/Delivery Systems category for its new Vitamin K2 Matrix protective technology, presented by Nutrition Industry Executive Editor-in-Chief Janet Poveromo.
Read More »