During Vitafoods Europe 2021, LifeinU™ BSCU1 proved once again its efficacy on immunity through a new scientific model: intestine-on-chip.
Immunity is one of the most health concern for consumers. In this specific market, probiotics are among the top 5 ingredients preferred by consumers. Stable probiotics are the best solutions to formulate functional foods and food supplements. LifeinU™ BSCU1 is a stable Bacillus subtilis that supports immune health. Thanks to its extreme stability, LifeinU™ BSCU1 is suitable for long shelf-life applications such as food supplements and functional foods.
A new scientific model: intestine-on-chip
Intestine-on-chip is a dynamic model developed by Emulated. This model is a recreation of a cellular microenvironments with 3D human-derived cells. This is quite different from the conventional cell culture method, which is limited to largely undifferentiated cell populations.
This model allows our experts to evaluate the cellular microenvironment responses of certain ingredients such as probiotics.
DISCOVER ALL OUR LATEST NEWS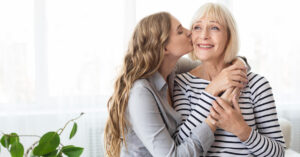 Lesaffre developed a new methodology to enumerate Bacillus spores using flow cytometry. This methodology can be used with Bacillus whether in food applications or dietary supplements
Read More »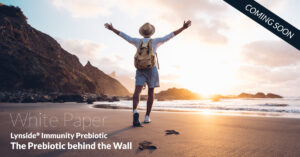 Lynside® Immunity Prebiotic is a patented yeast cell wall ingredient with a proven prebiotic effect in different human enterotypes, demonstrated through a state-of-the-art dynamic model of gut microbiota simulator, the PolyFermS®.
Read More »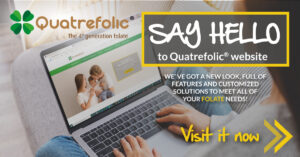 We are excited to announce the launch of the new and innovative website Quatrefolic.com. We improved and made the website more efficient and appealing with a clean design aligned with the Quatrefolic Brand identity by putting people in the heart of the website.
Read More »