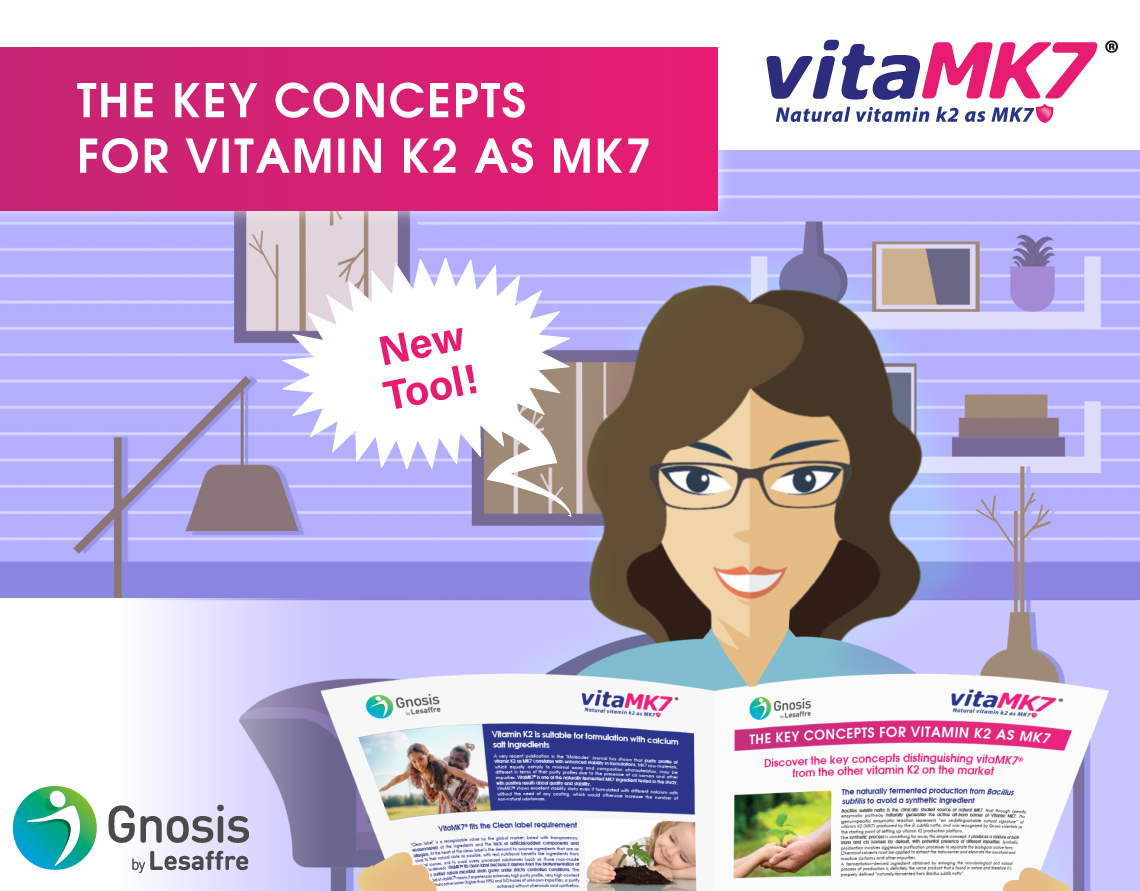 Offering a better-performing Vitamin K2 as MK7 is one of the crucial keys of success of vitaMK7®.
VitaMK7® is the naturally-fermented vitamin K2 as MK7 produced by Gnosis by Lesaffre through a proprietary patent process from the Bacillus subtilis natto, the only clinically validated source of ingredient, the solution to have European traceable-origin manufacturing without intermediaries or brokers and avoiding a synthetic ingredient.
The monitored supply chain, the offered clean label and the suitability to be formulated with calcium salt ingredients – due to its real high purity and tested stability – powerfully differentiate vitaMK7® from the other vitamin K2 ingredients on the market.
Discover the key concepts that make VitaMK7® unique on the market in this new tool!