What makes LifeinU™ BSCU1 unique and the perfect ingredient for immunity foods and supplement products? Our expert David Sturm (Formulations & Applications Manager) provides his professional insights!
To be qualified as a probiotic, the microorganisms in the product must have sufficient numbers and remain alive. This can be a real challenge for numerous probiotic based products, which are essentially fragile in nature as they need to be refrigerated for storage and/or have a short shelf life. This is not the case for LifeinU™ BSCU1, a registered strain of Bacillus subtilis exclusive to Lesaffre, which meets the definition of a probiotic and is very stable both in terms of storage and shelf life, making it especially unique.
David Sturm (Formulations & Applications Manager at Gnosis by Lesaffre) states, "it offers extended stability and resistance toward the regular storage and shelf-life conditions. This unique characteristic of LifeinU™ BSCU1 opens the door for its application in long shelf-life products such as cereal bars, gummies, sports powders and food supplements."
Discover the complete interview with David Sturm on what makes LifeinU™BSCU1 so special!
DISCOVER ALL OUR LATEST NEWS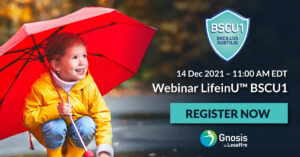 Register to the upcoming webinar: LifeinU™ BSCU1 in a new scientific model: intestine-on-chip on December 14, 2021 – 11:00 AM EDT
Read More »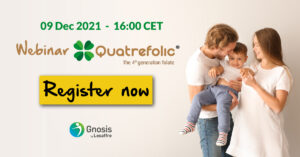 Folate is one of the most common vitamin deficiencies, also because body requires the conversion of folic acid to its active form, methylfolate.
Read More »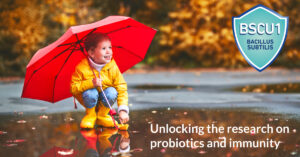 To innovate in a better and more sustainable way, Gnosis by Lesaffre has developed, with a partner, a new dynamic model that mimics the human model in preclinical stages called the gut-on-chip model.
Read More »